For Sale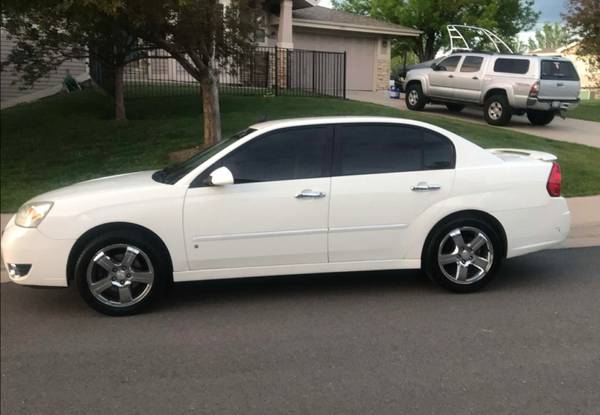 I am selling my 2007 chevy Malibu LTZ because I just bought a new car. Ive owned this car for 2 years and has served me well as my daily driver. I am the third owner. The good- Fast v6 engine, tinted windows, seat covers, aftermarket stereo, regularly maintained. Drives and ...
For Sale
... in buying the Volvo and malibu or specific one.
For Sale
SET OF 4 WEATHER TECH vent VISORS FOR 2004-2007 CHEVY MALIBU 30.00 covers all 4 windows TWO SETS SOLD ,TWO REMAINING AUTO ZONE 114. , MY SUPER LOW PRICE 25.00 THESE ARE THE IN TRACK TYPE NO TAPE NEED TO CLEAR OUT STORAGE
For Sale
2007 Chevy Malibu. Car still runs and needs some work. Sticker are good. Title in hand. Selling for 500.
For Sale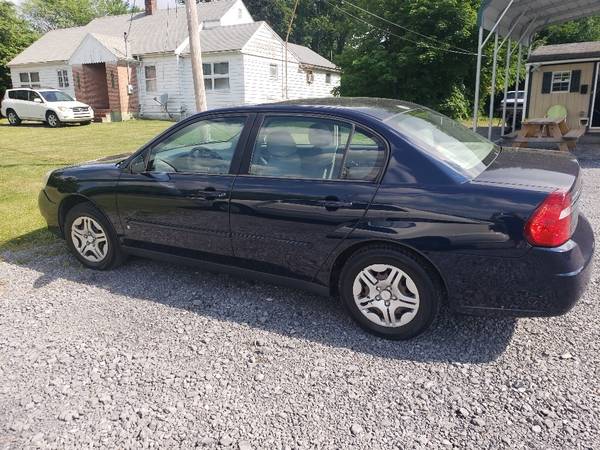 ... and you can apply at our location. Here we have2007 Chevy Malibu LSEngine 2.2 4 cyl, eco techTransmission AutomaticMiles 158640VIN 1G1ZS58F37F227884Clean economy car with plenty of room for 5. Car has been well maintained, loo
For Sale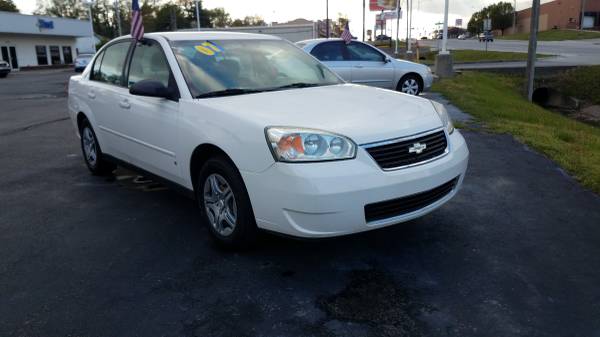 No Credit Needed All we need to get you approved is DL PROOF OF INCOME PROOF OF RESIDENCE Call us today 417 626-9333 or Come by and see us 3202 E 7th St Joplin, MO
For Sale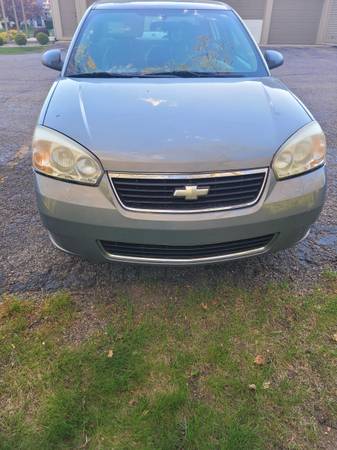 Needs power steering fixed. Also needs blinkers fixed they engage but do not disengage after the completion of a turn. The gas tanks entry point where you put gas in has come slightly loose as well, and Im not mechanically inclined, but Im sure its an easy fix.Other than that, this car is ready ...
For Sale
... Saturn Aura XR is Saturns version of the Chevy Malibu LTZ and most all of the parts are the same incuding powertrain, engine and transmission. All GM Dealers honor Saturns Warranty and can do any repairs needed. Looks, Drives
For Sale
2007 Chevy Malibu

2007 Silver Chevy Malibu with 179,200 miles. V6, Automatic transmission. Non-smoking vehicle. Has served me well but no longer need due to getting another vehicle. Cash only please. Has a new battery, radio with controls on steering wheel, CD player, cruise control and more! ...
For Sale
2007 Chevy Malibu Run's Great ✅

I have a 2007 Chevy Malibu 140,000 miles runs great no problems radio AC works no leaks no issues current registration and pink slip in hand if interested contact me
For Sale
2007 Chevy Malibu LT

Selling my daily driver. 2007 Chevy Malibu LT 3.5 V6 Automatic with 106k miles. Clean title, comes with 2 keys. The car runs and drives great. It's a 13yr old car so the car has some light scratches but nothing major the exterior is good shape and the interior is in great ...
For Sale
2007 chevy Malibu

Salvage title trunk needs fixed to pass inspection 500 obo
For Sale
2007 Chevy Malibu

A perfect car for a daily drive, new engine put in at the beginning of the summer! Regular oil changes, windshield replaced, all electrical works, original radio, no mechanical problems, slight wear and tear on a driver seat and passenger seats. Call or text to take for test drive!!! Available ...