For Sale
95 grand cherokee laredo v8 5.2, automatic 249 t case I will sell the engine,trans,tcase axles, rolling shell and harnessescomputer and wheels, for 400, and I can deliver in the area within reasonDoors 50 each Taillights 20 for the pairFront seats 100 for the set pendingHeadlights ...
For Sale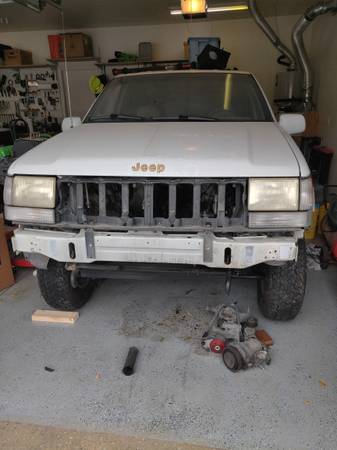 Selling a 95 jeep Grand Cherokee as is. No engine inside. engine tranny and transfer case is outside the vehicle it was a project and now moving out of state. The engine is a 318 5.2 the transmission is a automatic and the transfer case is a 249 roughly 150,000 miles please ...
For Sale
parting out 95 Jeep Grand Cherokee, Runs and drive, 200k Reply with needs
For Sale
Nice NEW used 2006 Jeep Grand Cherokee Engine Control Module ECM ECU OEM FOR SELL IN GREAT CONDITION
For Sale
Parts from a 95 4.0 Grand CherokeeStarter $20 not picturedInstrument cluster $20Seats not ripped $60 for allPower steering pump $20Ac compressor $20Distributor, cap and wires good condition $20Drivers side door with glass $3016 wheel $20Other misc$150 for allCall, text or message ...
For Sale
For parts. Did run but it looks to have a failed fuel pump but cant confirm. Has title. Good tires. Would be a good mud truck. Transmission good .
For Sale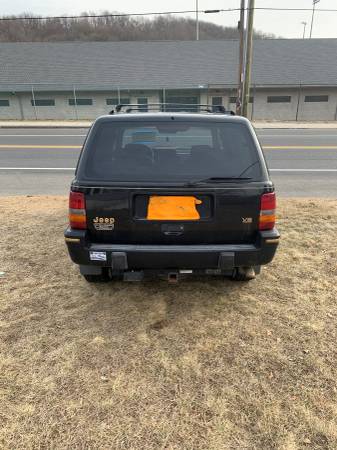 Really good condition inside and out for age. Does not run. hole in one piston and heads are warped. Factory towing package. Sunroof. PW Power Seats. power locks. no need for emissions. 5.2L V8. new after market Kenwood Bluetooth stereo. $1800 OBO reasonable offers accepted. Comes with complete ...
For Sale
Complete with engine wiring harness and computer. complete from flex plate to starter, alternator, power steering pump, new and original in excellent shape exhaust down pipe and 2wd automatic transmission. Also included is another alternator and AC compressor with mounts. Radiator with fan ...
For Sale
You haul. 5.2 v8 Transmission went out. Engine still runs but its pretty rough. Tried to salvage after tweekers had their way with the interior. Every square inch was covered in camo duct tape then taken off. Would be great to gut it out for a wheelin rig or gambler. Most panels are straight ...
For Sale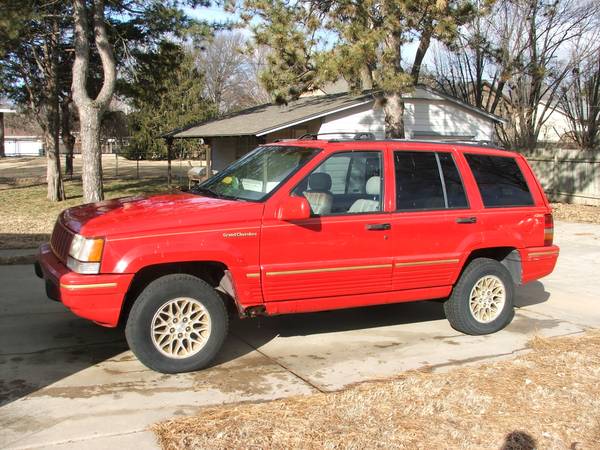 This vehicle has a nonhwy salvage title.The vehicle has a new automatic transmission and new tiresThe car does run and drive.4.0L 6 cylinder engine4 wheel driveOBO from serious buyers