For Sale
Just in 1955 Ford Courier with only 13,000 original miles, 2 door, two color paint job moonshine white pearl and indian brown pearl all repainted in 2015 excellent condition, no body rust, no underside rust, some bondofillers located on hood, quarter panel, and tail gate, trimchrome ...
For Sale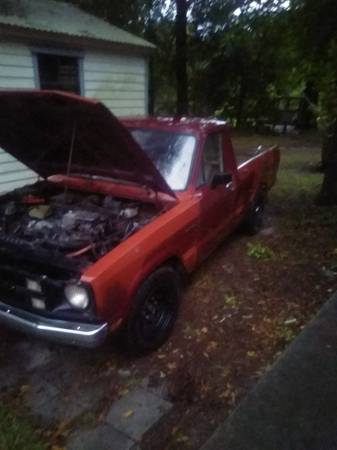 For sale 81 ford courier 2.0 5 speed. Runs and drives has some rust. $800.00 Call
For Sale
1953 Ford Courier sedan delivery 6 cyl 3 speed NOT RUNNING $1000.00 phone 1-175-239-6398 ask for Tim
For Sale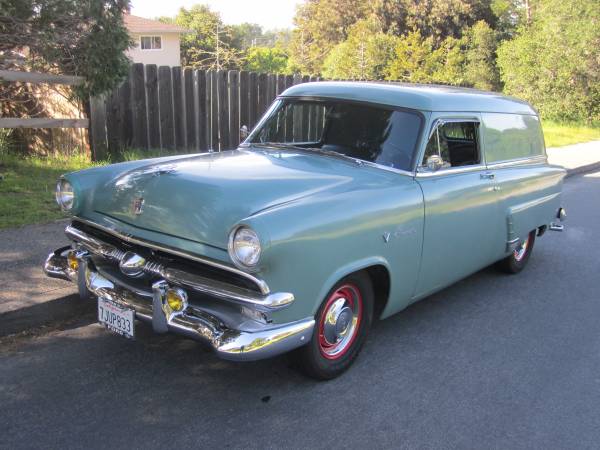 For sale is a 1953 Ford Courier Sedan Delivery that I have owned, maintained, shown, driven, and enjoyed for 5 years. The car shows in the EFV-8 Club Touring A Class. Never used as a commercial vehicle, the car was purchased new by a man who used it to take his son on cing ...
For Sale
79 Ford Courier pickup...low miles...runs excellent. I have owned this truck for approx 20 years. Original wheel covers...a real work horse. Low miles. Comes with cer shell Please leave if interested Thanks
For Sale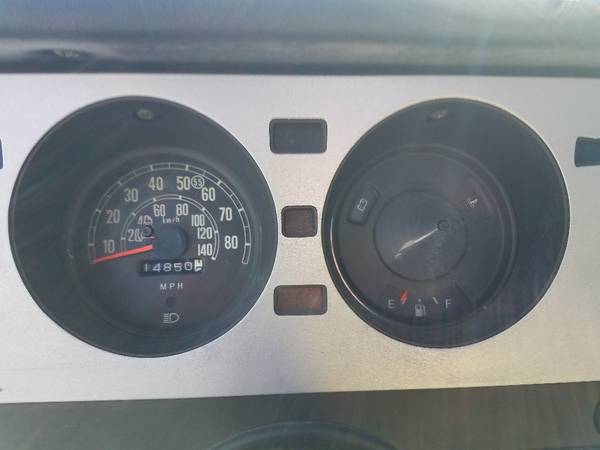 1981 FORD COURIER PICKUP VARY LOW MILAGE 15,050 JUST SMOGED PASSED 02192020 PASSED BRAKE AND LIGHT INSPECTION . REBUILT CARB FRONT BRAKES ROTERS CURRENTLY REGESISTERED FEB 2021 RUNS VARY EXCELLENT $4,000 OBO CALL ...
For Sale
I bought this to use as a parts truck for my other Mazda amd 2 Ford Couriers that I have at my property. The other 3 trucks are buried and wont be ready until fall or winter, but I may sell this now if anyone is interested. There is no title, no key, and has some rust in ...
For Sale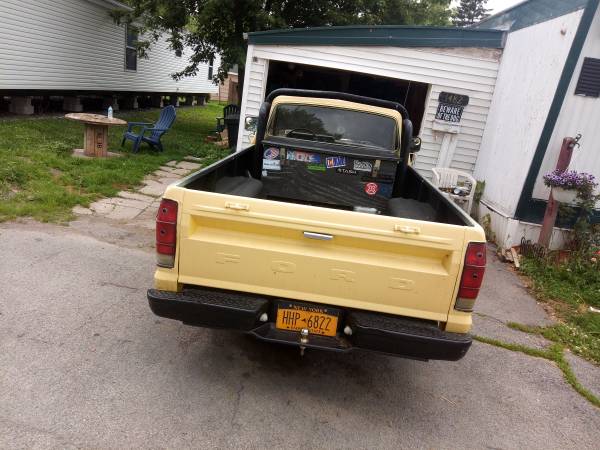 1981 Ford CourierCame from Washington, body and frame are excellent. 4-cylinder, runs good, 4 speed manual transmission also good. Bought it as a project but I dont have time for it. Runs and drives, inspected last year, could use a new steering box as well as a caliper ...
For Sale
Reduced. Selling for pops.. Has Motor and trans.. Been sitting around 10 years.. Havent seen one in awhile..Trades considered..no title but has Vin plate..mud buggy Drag truck
For Sale
OUR FINANCE RATES START AT 4.70 - TERMS UP TO 120 MONTHS DOWN PAYMENT REQUIREMENT IS 2,500WE ALSO DELIVER AND SHIP WORLDWIDE
For Sale
1979 ford Courier 2.3 liter

1979 ford courier 2.3 liter, 4 cylinder, Manuel transmission. Runs excellent. Has new tires on wheels. Has 62,000 ORIGINAL MILES on first turn. Price is $2500. Truck is one of a kind. Tags are good through 8/2020. Has lots of new parts: Tinted windows 20 inch wheels Bluetooth ...