Ford Customline for sale
For Sale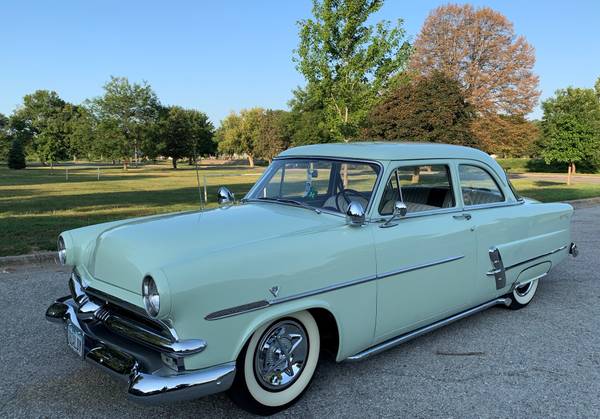 1953 ford Customline, 74,000 Actual Miles Flathead V8 Engine 25 actual miles - $32,000 Council Bluffs, IAThis 1953 Ford Customline delivers classic style, extra flair, and flathead V8 power. The seafoam green color is a nice 50s-style presentation. This 53 has the right classic ...
For Sale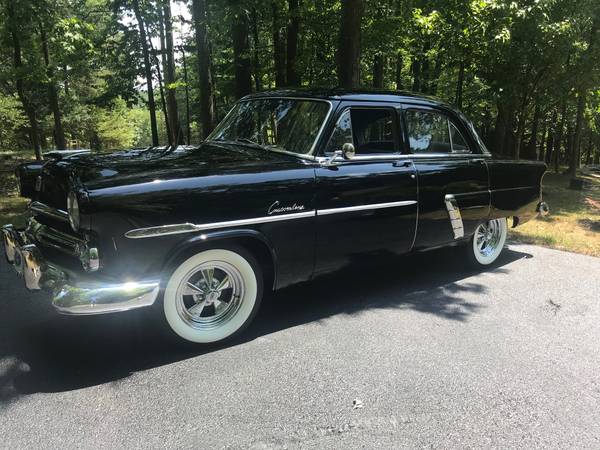 FINAL PRICE REDUCTION - Classic 1952 Ford Customline Fordor Sedan. Fantastic condition. fully restored in the early 1990s Has only less than 10,000 miles since restoration. The motor is the original Ford Mileage Maker inline-six. Runs smoothly with 215 CID and 101 HP. ...
For Sale
This vehicle is all original. 45,000 original miles runs and drives 272 Y block automatic. I do not need help selling this vehicle 7onefive40onetwo21two
For Sale
1953 Ford Customline

This 1953 Ford Customline 2 Door Sedan (Stock # B11575) is available in our Benicia, CA showroom and any inquiries may be directed to us at or via email at [EMAIL_HIDDEN] Restored 1953 Ford Customline SedanNew to our Benicia showroom is this beautiful 1953 Ford Customline ...
Ford Customline
1954 The 1954 Customlines used the 1952-53 bodies with only minor changes. 1954 Customline production totaled 674,295 units. 1956 Customline production totaled 368,653 units.
There are currently 4 for sale listings available in GLIDDEN WI area. Refine your search in GLIDDEN WI by ads types, Such as Classic, About, Events, Engine, Popular, Contact, Cylinder, Transmission. The average listing price for Contact ads on ZeMotor $22,498. Whether you're interested in seeing Ford customline items for sale in any of your favorite areas, Standard, 1954 ford,Terms,Search. Sedan,1954 ford customline,Customline you'll find what you're looking for.
Near Locations
Benicia CA, Glidden WI, Omaha NE, Martinsburg WV