Ford Customline for sale
For Sale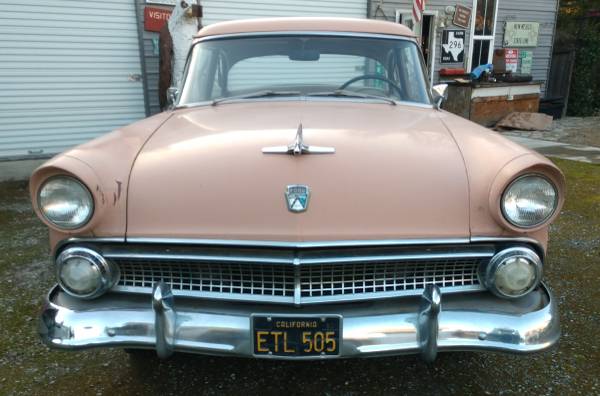 1955 ford Customline, 2 door post, straight 6 with 93k original miles. New brakes, brake cylinders and tires. I purchased the car from original family that handed the car through generations. All body work has been completed, no rust, the car is completely original and is ...
For Sale
Grille is not show quality but nice to look at. Also have front bumper-- upper lower valance -- side trim --trunk -3-spd. manual trans. --steering column wheel with horn ring -- clutch pedal ass. ---Both new tail-lite lenses both new back-up light assemblys with lense gaskets. More misc. ...
For Sale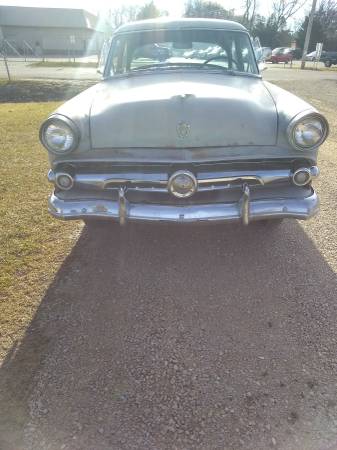 1954 Ford Costomline,Y-block, V-8, 3 on the tree, current clean S Dakota title, runs and drives, with what appears to be original drive train, comes with original seats, and extra parts, body has some Bondo, glass is bad in both doors, good bones, worthy car, will drive on ...
For Sale
1953 Ford Customline

This 1953 Ford Customline 2 Door Sedan (Stock # B11575) is available in our Benicia, CA showroom and any inquiries may be directed to us at or via email at [EMAIL_HIDDEN] Restored 1953 Ford Customline SedanNew to our Benicia showroom is this beautiful 1953 Ford Customline ...
Ford Customline
1954 The 1954 Customlines used the 1952-53 bodies with only minor changes. 1954 Customline production totaled 674,295 units. 1956 Customline production totaled 368,653 units.
There are now 3 for sale listings for sale in area. Refine your search in by ads types, Including Contact, Search, 1954 ford customline, Transmission, About, Cylinder, Engine, Classic. The average listing price for Cylinder ads on ZeMotor $18,163. Whether you're interested in seeing Ford customline items for sale in almost any of your favorite areas, Popular, Customline,Events,Sedan. Terms,Standard,1954 ford you'll find what you're looking for.
Near Locations
, Benicia CA