For Sale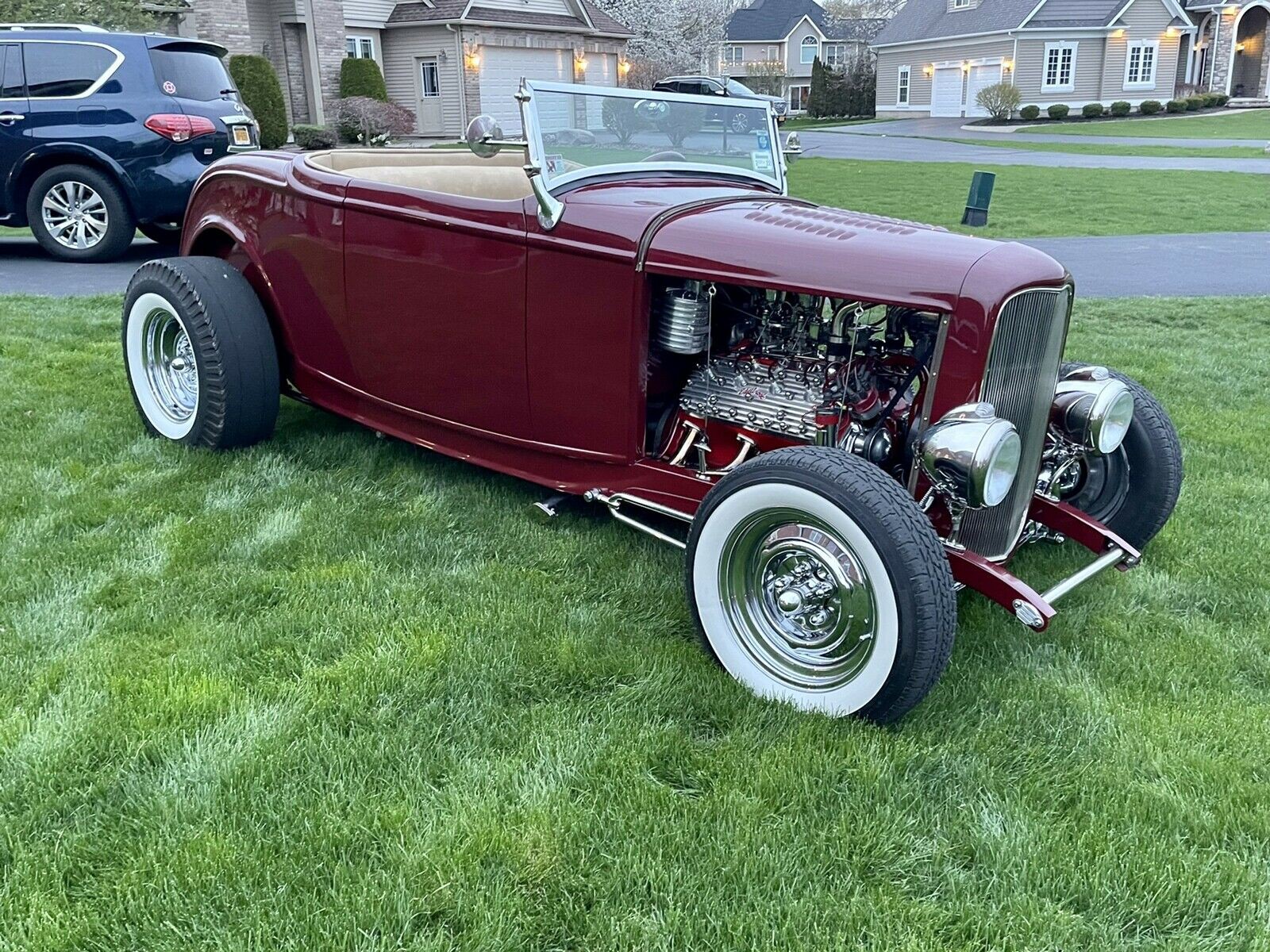 The car is a Downs Body with 2 inch stretch. The fit and finish was done exquisitely. It is finished in gorgeous 1940 Ford Mandarin Maroon.It has a Pete and Jakersquos chrome front end with chrome leaf spring. The front end, including the Unisteer, is chrome. It has front disc ...
For Sale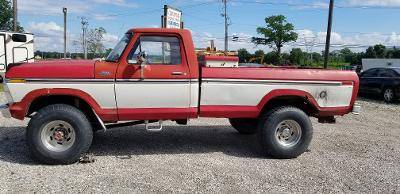 1976 Ford high boy, 34 ton, 4x4. Granny 4 speed, 390 engine, big block has been rebuilt, new tires and wheels. Dana 60 1 ton rear end with lockouts. Cab and doghouse looks rust free and dent free. Interior is average, bed is rough. It runs strong and drives good. Indiana sales ...
For Sale
parts truck
For Sale
Parts truck
For Sale
This is a great start to a hot rod or rat rod project. Everything is lightly used and is very low mileage. Parts included 32 fiberglass radiator shell, aluminum grill, aluminum radiator wfan, Stewart Warner gauges, headlights, taillights, independent front suspension with coil overs and disc ...
For Sale
For Sale
... divorced, and a 203 divorced.AxlesDana 60, and ford 9 rears.Dana 44 fronts in both 5 lug and 8 lug, Dana 60 front 4.10 ratio.Front and rear leaf springs, coil springs, I beams.Have a highboy frame and rolling chassis from 1976
For Sale
1973 ford f250 highboy project truck motor gone with T-18 4speed manual transmission have everything else to put it back together and extra stuff.For more information emailComes with clear clean title no back fees.$3,000 or Willing to trade for a dual sport motorcycle or dirt ...
For Sale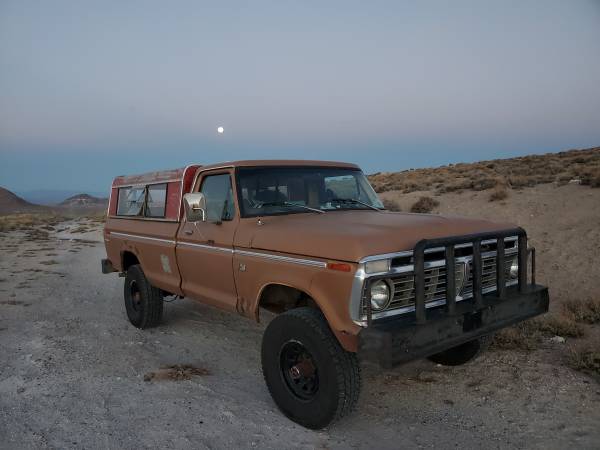 Selling my 1974 F250 4x4 Highboy single cab, rightfully named Hank the Tank. Hes got a 390 V8. Needs an engine overhaul the head gasket mightve blown and coolant got in a few cylinders. He will need to be towed. Not sure how many times the odometer has rolled over. I bought ...
For Sale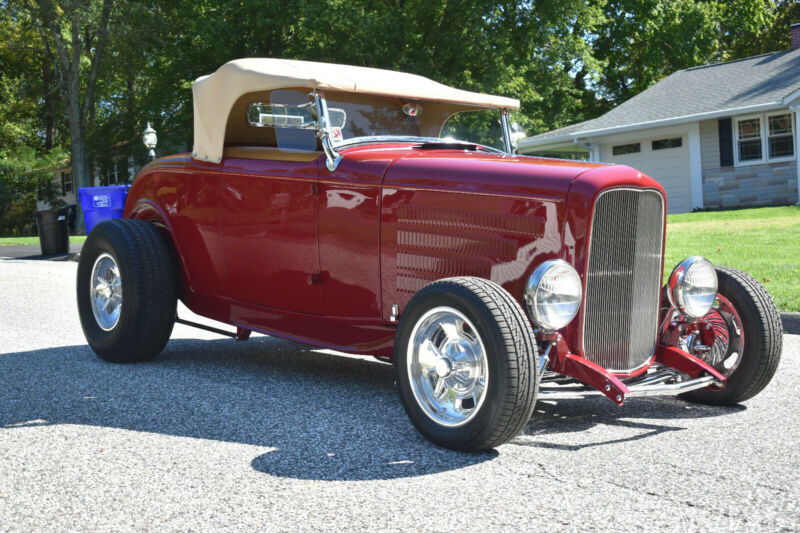 1932 Ford High Boy Roadster - YouTube SPECIFICATIONS Engine Transmission 350 c.i. 345 h.p. ZZ-3 crate engine Edelbrock 650 cfm carburetor Walker radiator wthermostatically controlled electric fan. Never overheats. Aluminum Chevrolet heads 9.81 compression ratio pistons 100- ...
For Sale
Clean ranch truck with freshly rebuilt 428Minimal rust, tons of new parts. Startsrunsdrives as new. Tons of power out of the 428 with only about 500 miles on the clock since total rebuild.Factory radio delete. Everything works as it should and this truck goes down the road perfectly.Bumps and ...
For Sale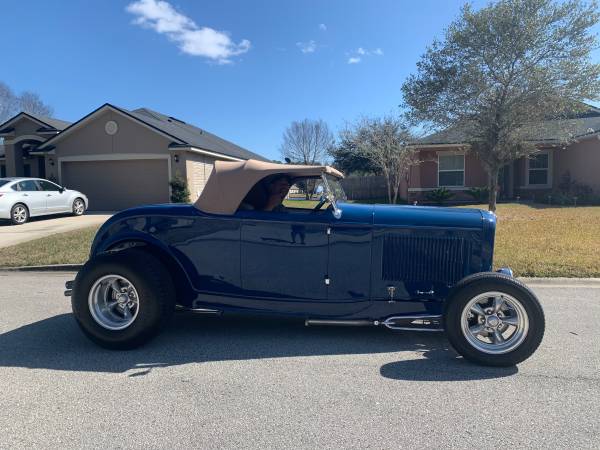 This Deuce is super clean and ready to drive as much as you want.This is a kit car built in 2005. The frame and rear end are from Total Cost Involved, and the body is fiberglass. She has a new crate Chevy 350 with 5XXX miles on her and a automatic turbo 4 transmission. The top comes off and ...
For Sale
1973 ford f250 highboy

Ready for restoration clean body starts right up good condition