For Sale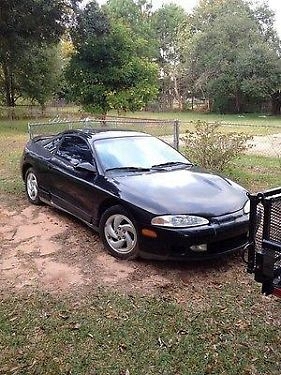 95 GST Stock - car runs but smokes it needs head gasket replaced and slave cylinder for tranny. Put new ss clutch line from master to slave but did not get a new slave so you will need one. Car has been parked for two years - I bought new car and wanted to rebuild this to be ...
For Sale
5 Speed New 16G Turbo, ACT Clutch, Rebuilt trans and Brakes Its just so dang fast Repairs that may be needed 1. Air Conditioner 2. Brakes need to be bled 3. Housing rust suspension, you will need to purchase a kit to fix it.
For Sale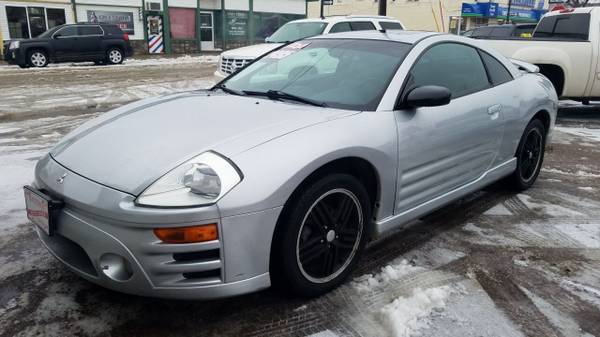 Larry Wattersons auto Sales 2630 Correctionville RdSioux City, IA 51106Phone 712233-1600view our inventory at httpwattersonauto.comStore HoursMonday-Thursday 900-530Friday 900-500Saturday 900-100
For Sale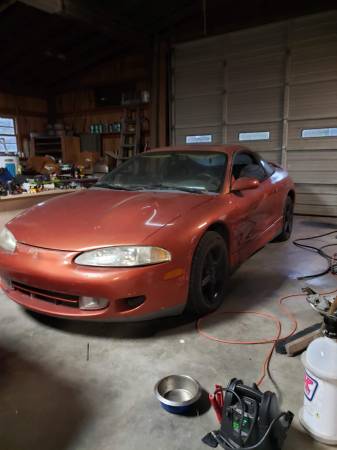 1995 Mitsubishi Eclipse GSX auto turbo awd. All stock except cold air intake. Needs cosmetics but runs and drives well. Has been in storage. Too many projects not enough time. 100,955 miles. Comes with extra front seats and has the rear seat bottom to complete it, and printed ...
For Sale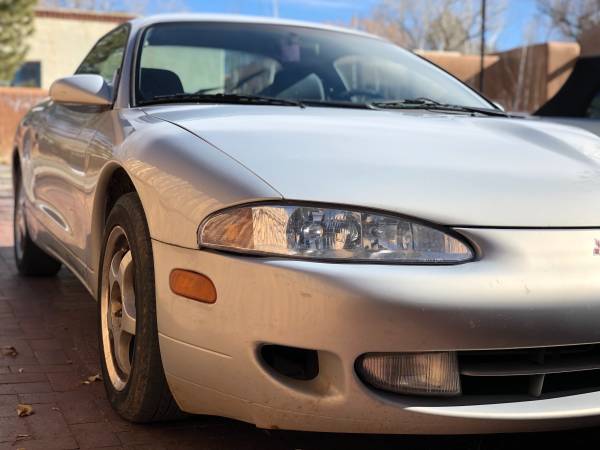 1995 Mitsubishi Eclipse, runs great, never had any problems. 90000 milesSlight body damage on right side of hoodClean title my name is Nick
For Sale
1995 Mitsubishi Eclipse GS 2 Door Hatchback 2 Liter 4 Cylinder 16 Valve Automatic Transmission 77,574 Original Miles I Have Owned This Car Since It Was Brand New Title Is Clear Last Driven In June 2014 Not Running Needs Timing Belt This Car Has Been Very Well Kept Never ...
For Sale
Basically new never installed. Will take $400 if picked up, $450 shipped. Price obo and may trade to eclipse parts, can send more pics upon request TEXT ONLY
For Sale
A Carfax vehicle history report is available for every vehicle in our entire inventory. We want you to know the history of this vehicle is as good as its future. We strive to make buying or leasing your next vehicle a pleasant and rewarding experience. Just ask anyone that has done business ...
For Sale
Convenience FeaturesTilt steering wheelPassenger vanity mirrorEntertainment FeaturesAMFM radioSpeakers 4Seats and TrimSplit folding rear seatSpecs and DimensionsWheelbase 2,510mm 98.8Exterior body width 1,735mm 68.3Engine horsepower 140hp RPMExterior length 4,374mm 172.2Engine displacement ...
For Sale
Engine Exterior Color Drivetrain Interior Color Transmission AutomaticPacific Cars and Trucks Inc.DA2942
For Sale
Good shape. No cracks or breaks. Nice and shiny.Manitou Spgs is next to Colo Spgs in the center of the state.
For Sale
1995 Mitsubishi Eclipse GS-T

Only things it needs are front left blinker to pass emissions and just a slight clutch adjustment and ready to roll. I'll let the pictures say the rest (really looking to trade for a v8 or like a 2006-09 impala SS) Has exhaust (wouldn't rev at home your neighbors will hate you lol) also has ...