For Sale
Ok, so here is the low down. I first off want to say that this car is my baby, my second car and I have rarely driven it. I bought the car 4 years ago and immediately took the stock garbage 7 bolt motor out and began building this beast. 1997 mitsubishi eclipse gsx awd turbo. ...
For Sale
hi,u are bidding on a 1998 mitsubishi eclipse gsx awd , automatic transmission has around 87, 00 miles color sarona red ,custom rims their is underbody rusting also needs a new head cylinder , the car starts and engine runs fine but i think their is a crack in the head cylinder ...
For Sale
1997 Mitsubishi Eclipse GSX with 4g63t 1st generation motor, Jacks Transmission 2.3 fully built transmission to hold over 500hp with papers. New 6031e Precision Turbo , good for 590hp. 272 cams , re flash ecu black box ,tuned with evo scan open port, Walbro 255Lpm fuel pump ...
For Sale
I have a 91 eclipse gsx for sale. It is a 5 speed manual with 124,xxx miles on the body but only a little over 3,000 on the engine. The engine is completely stock and is not a rebuilt engine. I bought it with the engine in it from the previous owner and he did show documentation ...
For Sale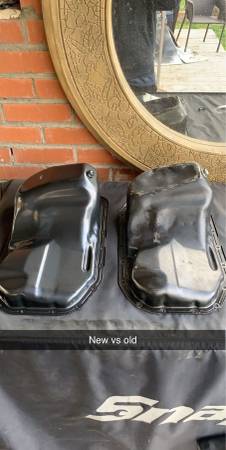 ... All black leather seats Off of a 3g eclipse with a little modification you can bolt them in.Full interior is Black which is very rare to have in these cars door panels, carpet and trim.Rockford fosgate speakers and lifier. New
For Sale
Hi Im looking to purchase a Mitsubishi Eclipses GSX or a 3000gt VR-4. I always loved these cars growing up and now Im looking to purchase one. If you have one you might be interested in selling please call, text, or send me an email. Thank you DSM Twin turbo 4g63t 1990 1991 ...
For Sale
Got it as a trade and was gonna fix up as project car for streetracing but bought a RSX so now just looking to sell quick for parts for my RSX instead.. Its a rare car to find AWD running good does need some tunning and TLC cause past owner left it a mess. If interested in buying hit me up ...
For Sale
Eclipse GSX

Runs and drives need some work
For Sale
Eclipse GSX

Selling my AWD Talon Tsi in great condition. Runs and drives great, everything works as it should. Early 92 production with the 6/4 combo.Built 6 bolt motor with ARP head studs, new ngk plugs, new coolant temp sensor, fresh coolant flush. Trans is solid no grinds/pop outs. No RUST/ROT. Shell ...