Fleetline for sale
For Sale
New Gabriel fleetline heavy duty truck shocks.$70 each
For Sale
For sale 1952 chevy fleetline deluxe car runs needs water pump and clutch is stuck good title very little rust 216 engine 3 on tree manual trans also needs interior glass good
For Sale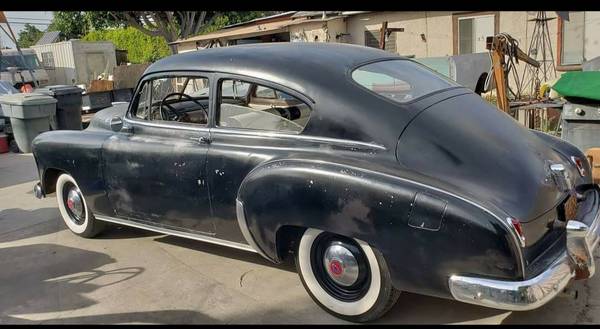 1950 Chevy Fleetline. 3 on the tree. runs and drives. recently rewired, converted to 12 volt. Has stock rims. comes with 2nd 235 engine that needs to be rebuilt. car and floors are solid. Purchased from original owner. $13,000. NO TRADES or LOW BALLERS
For Sale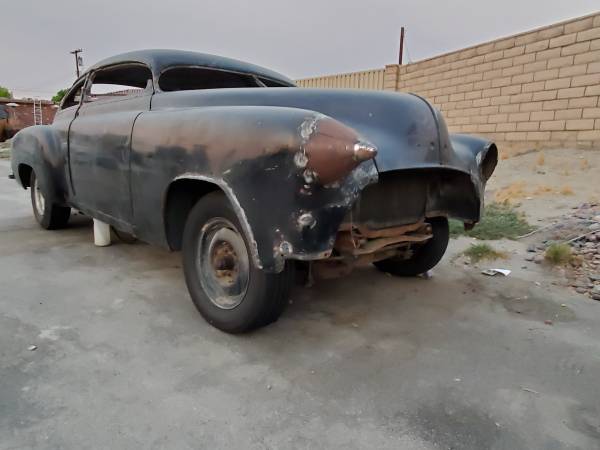 Need this vehcile gone ASAP. Make a fair offer. Have a 1951 Chevy Fleetline. Chop top was started but never finished. It has a brand new motor which runs. I have a lot of parts not shown in Pics. Do not have seats. Please send me a Message for more information.
For Sale
49 chevy fleetline fender. Good condition. 200
For Sale
49 chevy fleetline fender. Good condition. 200
For Sale
New Gabriel fleetline heavy duty truck shocks.$70 each
For Sale
This beautiful 1952 Chevy Fleetline Deluxe is from Arizona and is in great shape. It comes with the original 6cyl engine with a Powerglide Automatic transmission. Has the wide white wall bais ply tires. This is a great cruiser and has a window air conditioner to help keep you ...
For Sale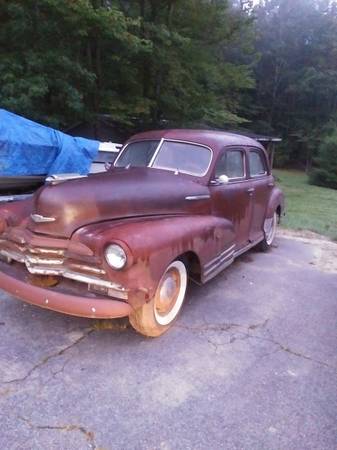 47 chevy complete car car need restored. Have clean title $1800obo. Call or text
For Sale
Gabriel fleetline shock absorbers

$20 each or 55 for all
Fleetline
The Fleetline series is currently highly collectable. chevrolet Fleetline production figures 1946 to 1952 1946 total U. The 1941 Chevrolet Fleetline was catalogued as a one-model Special Deluxe sub-series.
There are currently 10 for sale listings for sale in PEORIA IL area. Refine your search in PEORIA IL by listings types, Including Fleetline, Chevrolet, Trucks, History, Contact, Model, About, Terms. The average listing price for Model listings on ZeMotor $4,455. Whether you're interested in viewing Fleetline items for sale in any of your favorite areas, Conditions, Company,Chevy,Years. Search,Content,Other you'll find what you're looking for.
Near Locations
San Antonio TX, Ogden UT, Marshall MN, Palm Springs CA, Lexington Park MD, Del Rio TX, Peoria IL, Lenexa KS, Hillsboro OR