For Sale
... Autos exclusive listing. Up for sale is a 2003 ford Excursion Eddie Bauer with 207,495 miles. We have driven and inspected this vehicle. The engine starts, runs, sounds and performs excellently. There are no leaks, smokes, ove
For Sale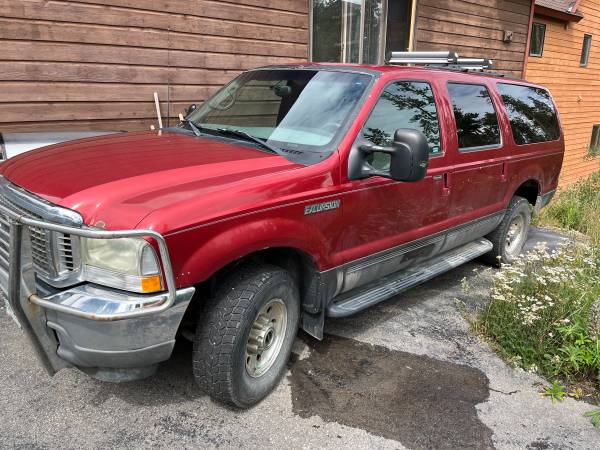 2002 Ford Excursion 7.3 liter turbo diesel. 343K miles. Needs TLC but runs great, best truck ever in the snow. new shocks, new windshield, instrument panel rebuilt, 4x4, block heater, leather interior, 3 rows seats 8, aftermarket stereo, relatively new transmission, grill guard, ...
For Sale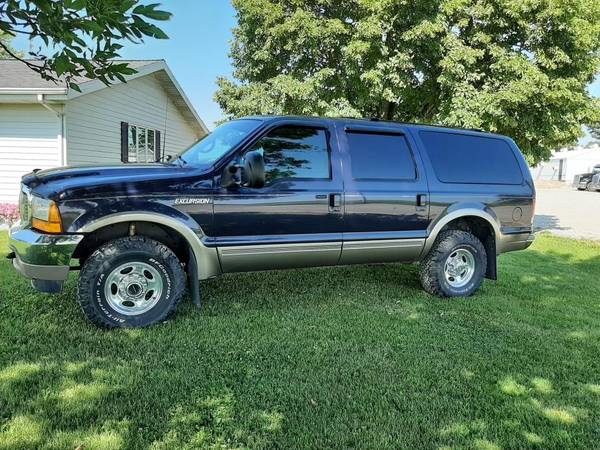 Selling my 2000 Ford Excursion with 7.3 Powerstroke. Redid the heads and put in new injectors 25,000 miles ago. Transmision flushed, all new belts and hoses, brakes, shocks, serviced rear end and front differential replaced with full synthetic. 28575R16 BFG All terrain KO2 ...
For Sale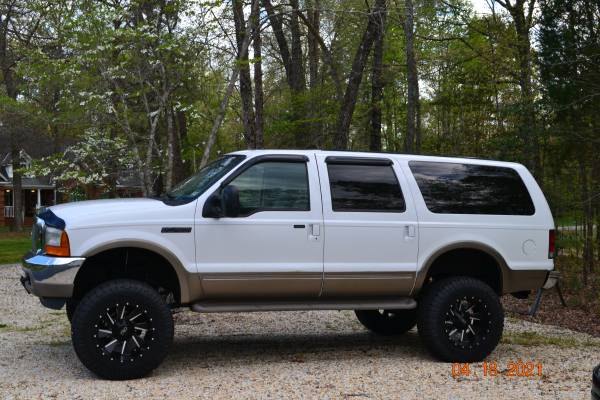 ... Runs strong many new parts new inspection. Truck has a six inch lift with 37 inch tires... price is firm..
For Sale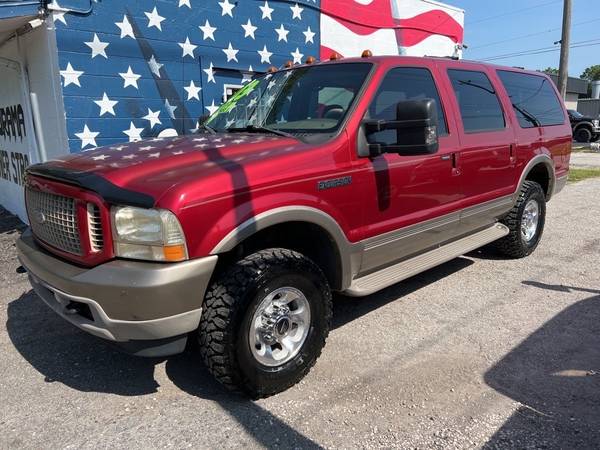 2003 FORD EXCURSION EDDIE BAUER EDITION 4X4 .... HARD TO FIND RARE , 7.3 LITER POWER STROKE TURBO DIESEL 29 VEHICLE SERVICE HISTORY RECORDS CARFAX ...211,895 MILES...$32,995WE HAVE FINANCING FOR EVERYONE CALL 863-658-3838 OR THETRUCKLOT.COMCHEVROLET, CHEVY, 3500, HD, HIGH ...
For Sale
2001 Ford Excursion 4x4 with 7.3.diesel