Ford Excursion 7.3 for sale
For Sale
... Autos exclusive listing. Up for sale is a 2003 ford Excursion Eddie Bauer with 207,495 miles. We have driven and inspected this vehicle. The engine starts, runs, sounds and performs excellently. There are no leaks, smokes, ove
For Sale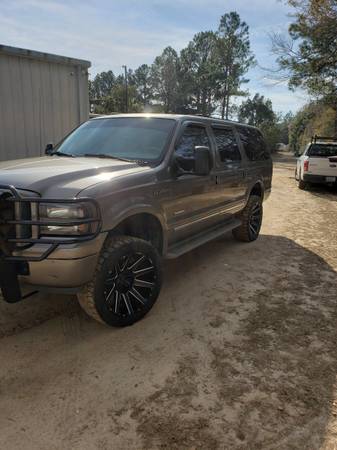 2003 ford Excursion Limited.7.3 powerstroke great shape no programmers. Has 3in. Exhaust and aftermarket airfilter. 22 fuel wheels 33x12.50x22 nitto ridge grapplers in great shape. Driver seat has 2 tears but rest of interior is great. Every option in 2003 except sun roof. ...
For Sale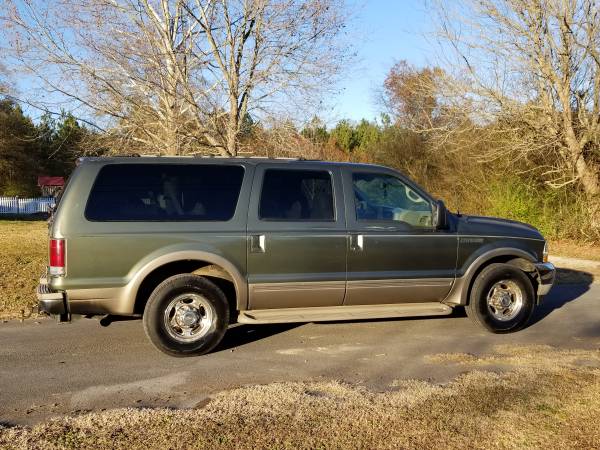 Solid 2000 model Excursion with the 7.3 Powerstroke. Arguably the best engine Ford has ever built. Around 260k miles. 2WD. New headlights, grill, and mirrors earlier this year. Just put in 8 new injectors and belts. It has some deep scrapes down the passenger side where my ...
For Sale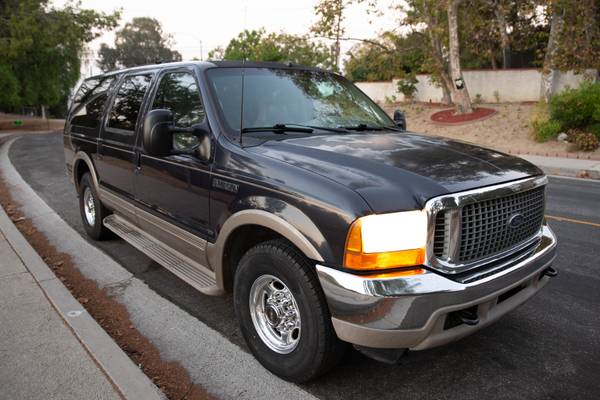 Located in Los Angeles2001 Ford Excursion Limited Package similar to LariatOne owner, no accidents, California truck7.3L Powerstroke Diesel Turbocharged V8275k miles, well maintained at dealer2 wheel drive, Trailer HitchFull CarFax available upon requestRecent maintenance ...
For Sale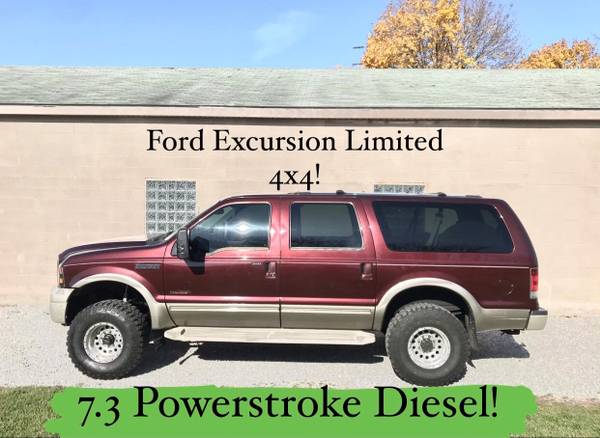 2001 Ford Excursion Limited 4x4 7.3 Powerstroke diesel- 183,000 miles- 4 inch Suspension lift with full springs up front and new shocks all the way around- 16x10 StoneCrusher wheels wrapped in MT 3157516 tires 35snote that the under side and inner rockers were just sprayed ...
For Sale
2001 Ford Excursion 4x4 with 7.3.diesel

Ford Excursion 7.3
Engine Configuration Fuel Production Horsepower output Torque output Transmission Ford V8 5. You might be interested in these similar years for Ford Excursion. This Excursion has been fully serviced and inspected.
There are now 6 for sale listings available in CHATSWORTH GA region. Refine your search in CHATSWORTH GA by listings types, Including Excursion, Freestar, Super, Victoria, Vehicles, About, Crown, Ranger. The average listing price for About listings on ZeMotor $14,250. Whether you're interested in viewing Ford excursion 7.3 items for sale in almost any of your preferred areas, Vehicle, Contact,Engine,Connect. Transmission,Expedition,Search you'll find what you're looking for.
Near Locations
Chatsworth GA, Santa Ana CA, Macon GA, San Diego CA, Monroe OH, Detroit MI