Toyota Starlet 1981 for sale
For Sale
Im selling my 1981 toyota starlet with factory engine and 5 spd manual transmission. Exterior is brown still in good shape and interior is two tone beige and brown. I have a JVC stereo wbluetooth and remote. Front toyota supra sport seats, driver seat is electronic. Brand new ...
For Sale
1981 Toyota Starlet,original engine 1.3, but needs a little work,clean tittle.
For Sale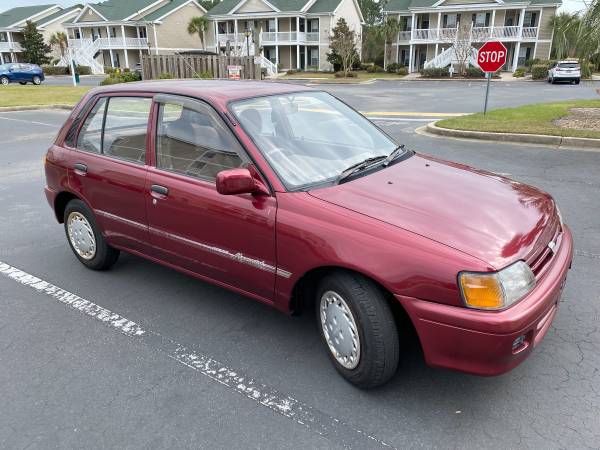 Due to unfortunate circumstances we have decided to sell our Toyota Starlet with 30,156 original kilometers which equals exactly 18,738 original miles. Right hand drive and shipped over from Japan. You are looking at the only one left on the globe with 18K original miles. EXTREMELY ...
Toyota Starlet 1981
Japan: toyota Motor Corporation - Overseas Parts Department. Toyota is the greatest car company in the world. Mental note: move Starlet up on my Cars to Build list.
There are now 3 for sale listings for sale in region. Refine your search in by ads types, Such as Interior, Toyota starlet, 1981 toyota, Driver, 1981 toyota starlet, First, Terms, Front. The average listing price for First ads on ZeMotor $4,900. Whether you're interested in viewing Toyota starlet 1981 items for sale in almost any of your favorite areas, Price, Paint,Starlet,Japanese. Toyota,About,Engine you'll find what you're looking for.
Near Locations
, El Paso IL, Delaware City DE