For Sale
2003 Astro Passenger van LS with 4.3 v6 Vortec engine 150k miles on itREBUILT 4L60E automatic transmission about 1k miles on itpaperwork on rebuild availableThis will be a sale of both engine transmission and rear end currently still in the van yes, you get the entire vanfront ...
For Sale
Have 2 4.3 vortec intakes. Some sensors missing. Asking $50 each or take both for $75. Call or text , thanks
For Sale
1995 4.3 vortec, running when removed. Mileage unknown
For Sale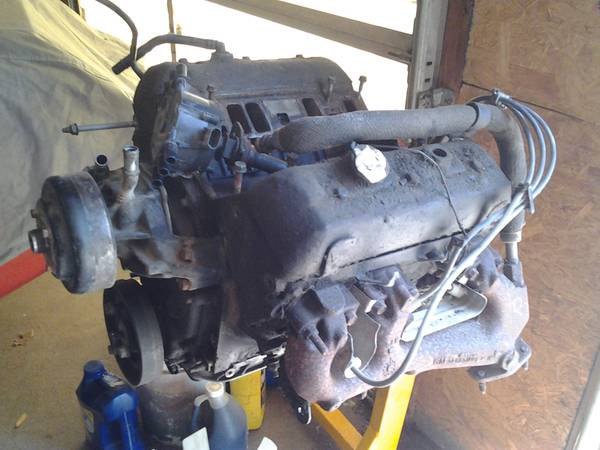 1999 4.3 vortec v6.complete. 100,000 mi. Runs good but could use new gasketstuneup. Need it gone.
For Sale
currently in the Astro van..or fix it and have a good van....hopefully haul the whole van off....six 12-two 5 zero 5 for details
For Sale
12550122 R.H., 12553835 L.H., with tin heat shield, 25.00 for the pair
For Sale
Complete 1996 balance shaft 4.3 v6 disassembled ready for cleaning and rebuild std. block, crank and pistons. heads rebuilt about 15k miles ago. MAKE OFFER, would like to sell all but may part out for right price. no text, leave call back message if no answer.
For Sale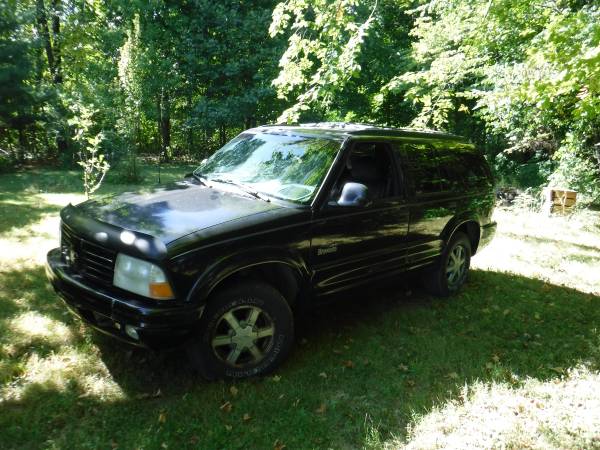 I have a 1998 Oldsmobile Bravada for sale. It is by no means perfect, but pretty solid vehicle for the price. This thing was fully loaded when it was purchased new. Only a two owner car in the same family and maintenance was always done. It has heated leather seats that ...
For Sale
150$. Selling as to be rebuilt bought truck and it wouldnt start. Just turns over. Not locked up 220k located in Waxahachie same serpentine system as the v8
For Sale
Van parts...it has no transmission....I am very fair on my prices....most of the time it is half of what you would pay new for a part or less.....there is no front fenders or grill....so removing parts will be easier....thank you
For Sale
Good condition harness, 1997 4x4 S10 Blazer
For Sale
THIS ENGINE IS BEING REMOVED FROM A 2005 CHEVY SILVERADO THAT HAD BEEN IN ACCIDENT. IT IS COMPLETE ENGINE, THE TRANSMISSION IS FOR SALE ON ANOTHER ADD. NO TEXT MESSAGES, CALL EDDIE FOR INFO
For Sale
Only selling for motor and transmission. 4.3 V6 Vortect motor used with 40k miles along $550Automatic transmission rebuilt and only drove 2 weeks asking 850. Only wanting to part out but if you want both you can take the whole Blazer if not I can have it pulled.Im in no rush ...
For Sale
have a pair of redone 4.3 heads ready to bolt on....valves recut , seats, seals ....call pete
For Sale
Walker sound FX muffler 4.3 vortec

Bolt on aftermarket muffler for 4.3l vortec Walker sound FX, I don't need it anymore since I registered the vehicle out of state $20
For Sale
New 4.3 Vortec Heads.

4.3 vortec heads Bought year's ago and never used.
For Sale
4.3 vortec fuel injector

For Sale
2002 xtream blazer 4.3 vortec

Just testing the waters really love this truck but I'm wanting either a muscle car project or something like a 300zx or 350z maybe let me know what u got
For Sale
Selling a 1999 gmc jimmy slt with a vortec 4.3

Need dashboard has new 31.10.50.15 plus 2 more brand new tires are not on rims bought the for spares