5.3 Vortec for sale
For Sale
116000 miles came out of a 2005 Chevrolet 1500 silverado. I have 2 different styles of intake for it. Was going to ls swap my 97 but moving on now
For Sale
116000 miles came out of a 2005 Chevrolet 1500 silverado. I have 2 different styles of intake for it. Was going to ls swap my 97 but moving on now
For Sale
116000 miles came out of a 2005 Chevrolet 1500 silverado. I have 2 different styles of intake for it. Was going to ls swap my 97 but moving on now
For Sale
This Chevy Silverado is a great truck for the farm or for running around town has handsfree wireless for your safety.so stop by today for a test drive.nbsp nbspnbsp4x4 nbspnbspFull Size Spare Tire nbspnbspSide Head Curtain Airbag nbspnbspAir Conditioning nbspnbspHandsfree Wireless nbspnbspSteel ...
For Sale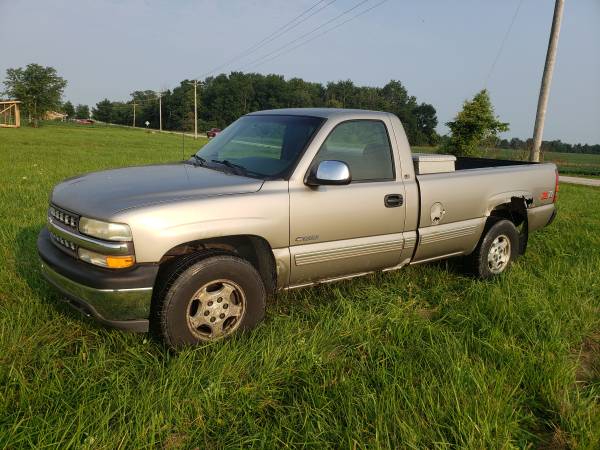 1999 Chevy Silverado LS Z71 4x4 with 5.3 liter Vortec. Truck runs great and is a great daily driver. it has new brakes all the way around and new tires. the oil and maintenance have been upkept on a regular basis. The motor purrs like a kitten. im askin $3000 or best offer
For Sale
GM 5.7L V8 Vortec 350 Motor which has been converted to a 5 wire hookup and mated to a Mopar computer so that all original gauges work. You want find another setup like this since both computers are interconnected and functional. Can also be used in any Rock Crawler, Hot Rod ...
For Sale
i have multiple engines for sale.first i have a complete 2000 5.0 v8 with 4r70w trans $500i also have a spare short block 5.0$200i have a complete 02 4.3 vortec v6$250i have a 05 gsxr 600 engine also. needs a gasket kit and put back together.$300i also have a full interior ...
For Sale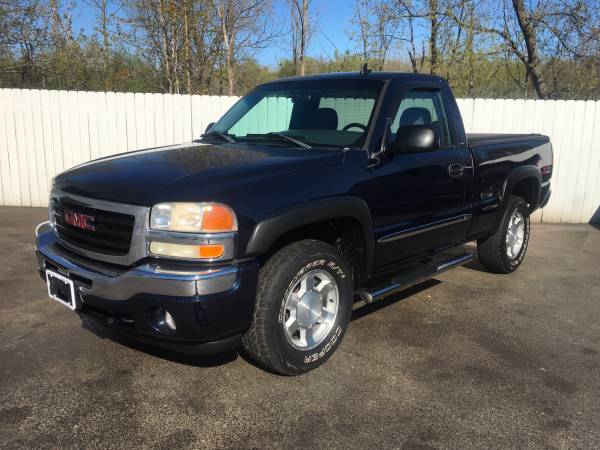 2006 GMC Sierra SLEAutomatic 5.3 Liter 8 cylinder engine 166,000 miles4wdPower Window, Locks, Doors, AC, Etc For sale is an excellent condition 2006 GMC Sierra. This truck as a 5.3 liter 8 cylinder engine with an automatic transmission. This pickup truck is 4wd. It has 166,000 ...
For Sale
5.3 vortec motor parts prices negotiable

For Sale
Vortec 5.3 with 125,000 miles

5.3 has 125k on it, needs to be pulled. $600
5.3 Vortec
Displacement is 5,327 cc from a bore and stroke of 96 mm × 92 mm. It has a displacement of 5,327 cc and a compression ratio of 9. 2 L L92 The 2007 has a 6,162 cc vortec 6200 engine.
There are currently 9 for sale listings available in WATERTOWN NY region. Refine your search in WATERTOWN NY by listings types, Including Torque, Compression, Valve, Engines, Chevrolet, Block, Other, Aluminum. The average listing price for Block ads on ZeMotor $3,653. Whether you are interested in viewing 5.3 vortec items for sale in any of your favorite areas, Engine, Camshaft,General,Intake. Timing,Contact,Designed you'll find what you're searching for.
Near Locations
Mattoon IL, Laurel Hill FL, Tippecanoe IN, Decatur IL, Carbondale IL, Monroe LA, Commerce TX, Watertown NY, Dayton OH, Valley WA